NOIS - Online Invoice System 3.0 (Online Számla)
As of 1 July 2018, the Hungarian National Tax and Customs Administration has announced that companies in Hungary are required to provide details of their invoices issued through the electronic platform of the online invoicing system. Taxpayers must apply the new rules for reporting data to the Hungarian tax office's online invoice system in relation to each VAT invoice issued, both in the case of invoices issued by a foreign taxpayer and in the case of a private individual.
Invoice data must be electronically transferred to the online invoice reporting system immediately after the invoice is issued without human intervention in XML format in the manner and structure of the data specified by the tax office. If the company does not comply with the online reporting obligation, a fine of up to HUF 500,000 (approximately EUR 1,400) may be imposed for each invoice omitted.

As of April 1, 2021, only version 3.0 of the XSD is valid in a production environment. More related information can be found at https://onlineszamla.nav.gov.hu.

For this purpose, we have prepared the application NOIS (NAV Online Invoice System), which allows you to send the issued sales documents online to the tax office without user intervention. NOIS automatically downloads the data from the accounting system (f.e. Microsoft Dynamics 365 Business Central (Navision), SAP, ...) , processes it into the required format and sends it to the tax office. In the event of a warning or error on the part of the tax office, NOIS immediately notifies the responsible user, who will process the situation as necessary. NOIS allows the user to continuously check the status of individual documents at any time. In the event of a system failure, unsent documents can be resent automatically. After sending, NOIS can notify the user. NOIS allows the user to quickly search for documents according to various criteria and find out the status of a given document.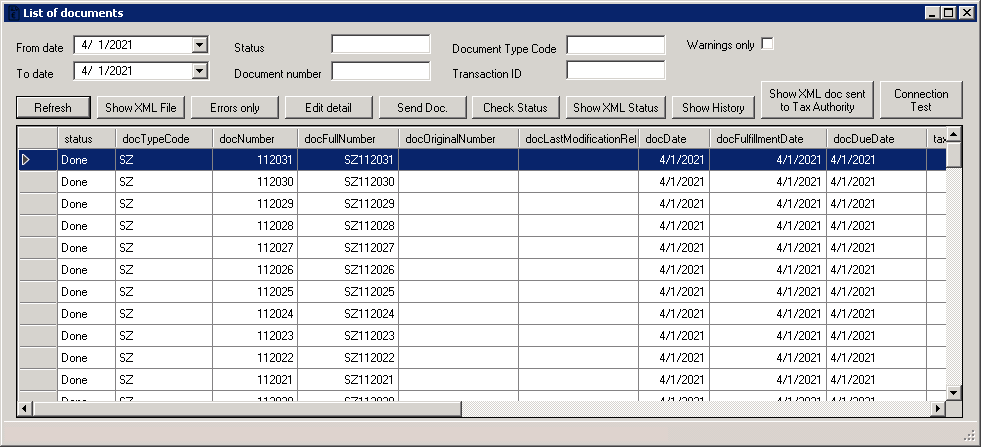 If you are interested in this area or are interested in showing the specific possibilities of this product, please fill out the
contact form
or contact our
marketing department
.